Miscellaneous Testimonials
*Testimonials presented apply only to the individuals depicted, cannot be guaranteed, and should not be considered typical.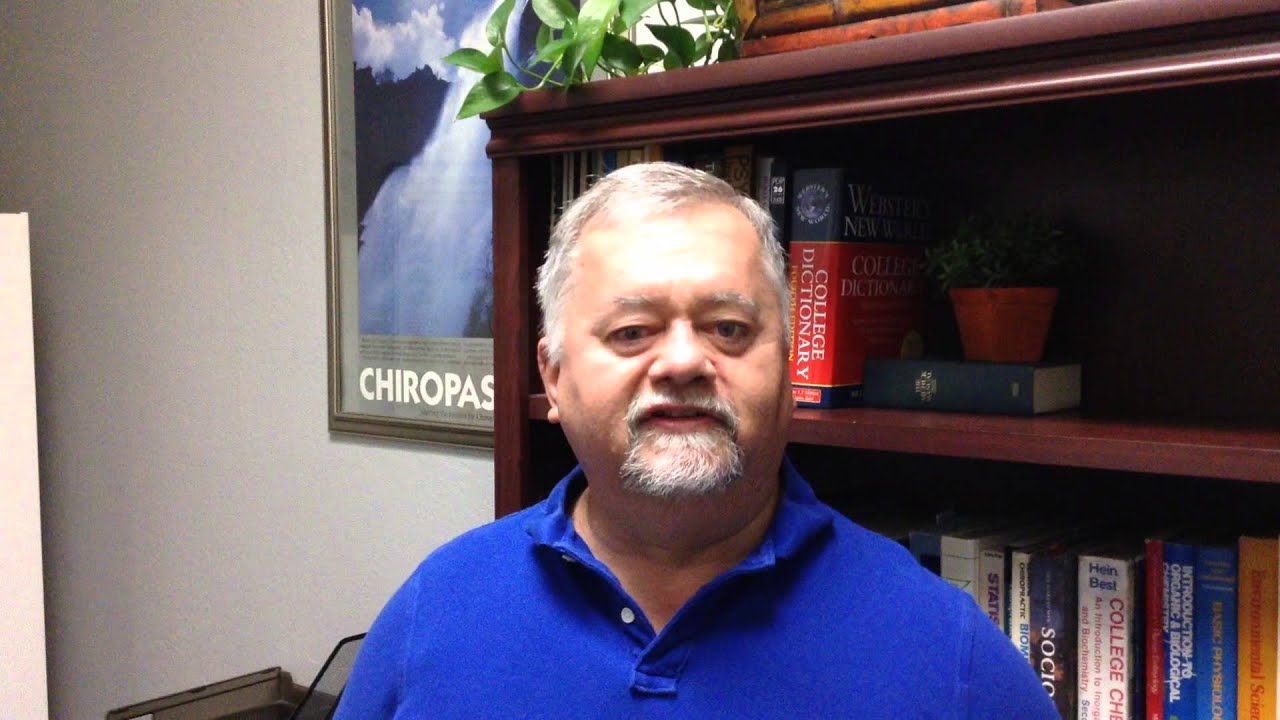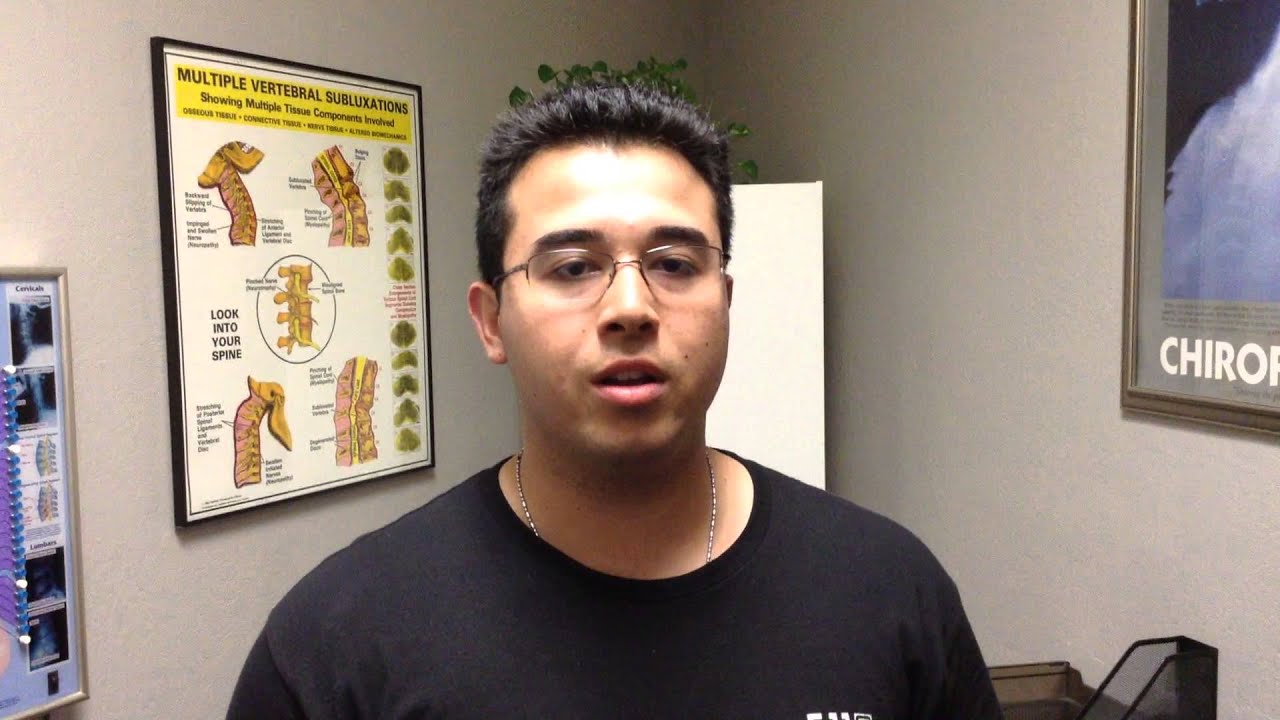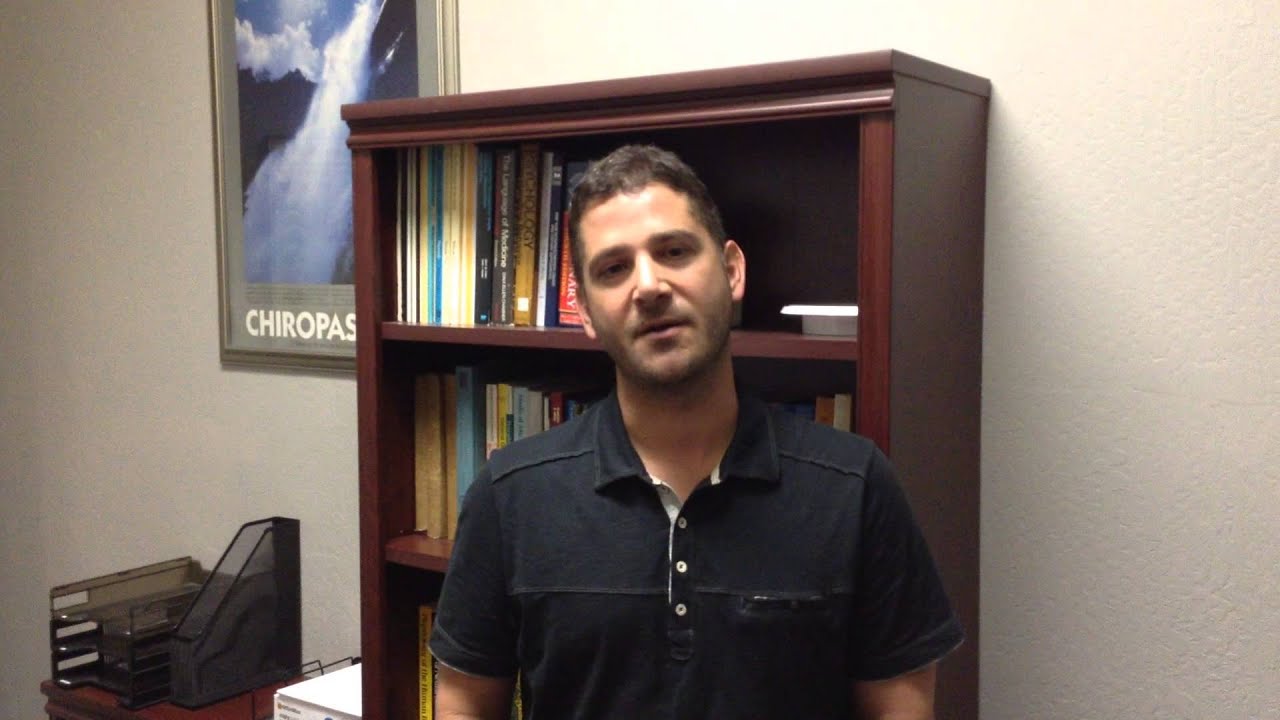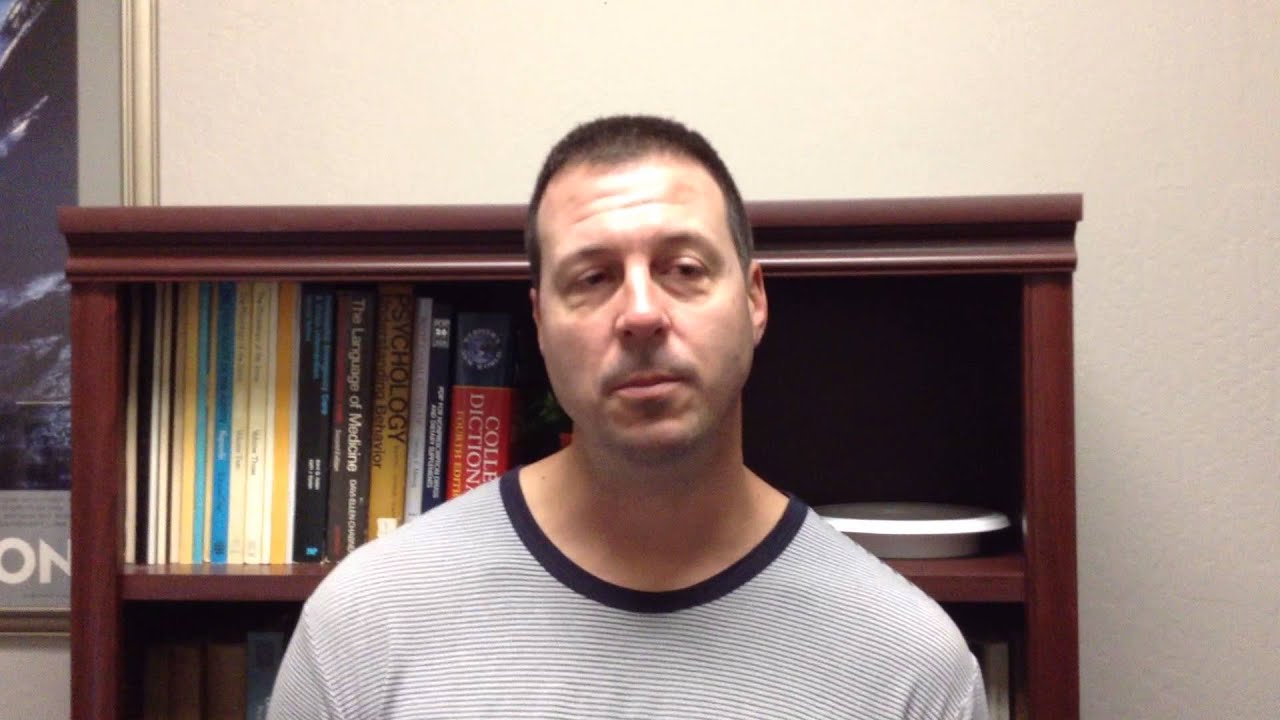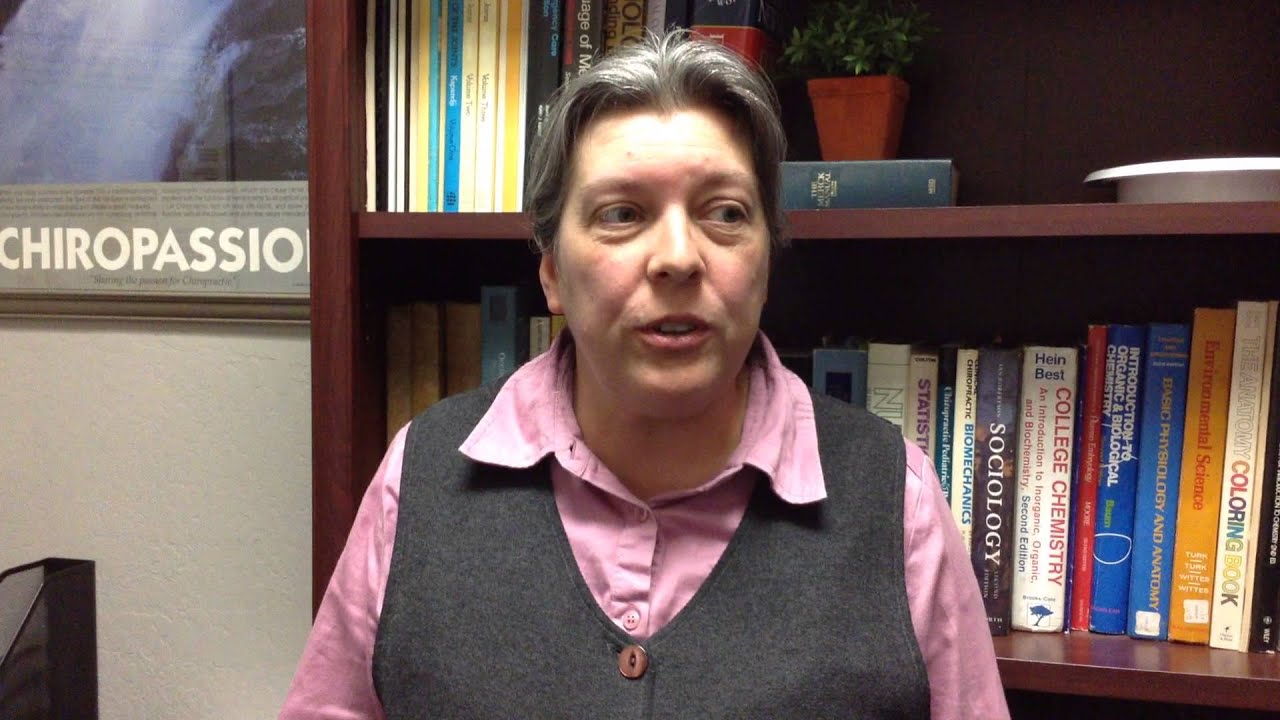 I have been in the medical field for 40 years and, as a rule, I do not like chiropractors. Dr. Wittwer is the only chiropractor that I like and respect. Finding him and joining was a complete accident, but I have since referred him to other people. I believe in him and his staff unreservedly!!
Dr. Dave Wittwer is fantastic! I've been a patient since 2004 and I'm very grateful to both Dr. Dave and his wonderful staff. Highly recommend Dr. Dave!
Bell's Palsy
I'd been suffering from Bell's palsy which made it difficult to blink or smile which made me embarrassed about the way my face looked. It was difficult to attend class and I was unable to drive. After seeing my primary care physician and an acupuncturist, I turned to Dr. Wittwer. Since then, I have improved completely! I can blink, smile and do everything that I would normally do. Chiropractic care works. Dr. Wittwer kicked Bell's palsy butt!
When I first began care with Dr. Wittwer, I had bells palsy. My daily activities were greatly affected. I couldn't sleep, eat or drink well, and school activities were difficult. I was prescribed medication and I was told that it may not work until 3-6 months. Dr. Wittwer took x-rays and it showed that I was subluxated in my neck. Dr. Wittwer began adjusting my neck and after one month, I was back to normal! I have better movement and clarity of thought. Thanks Dr. Witwer.
I like the drug free/pain free treatment chiropractic offers!! When I first began care, I was having headaches every afternoon, as well as some chronic lower back pain. Because of my condition, afternoons at work were challenging. I dreaded any situation that would require sitting or standing for any length of time. I went through Tylenol like it was candy. Dr. Wittwer's consistent adjustments to my neck, upper back, and lower back/hip area helped me greatly and I am now relatively pain free.
My headaches are very rare and I barely think about my lower back anymore. The adjustments keep me feeling good, and help me recover quickly from any occasional illness, twinges or "weekend warrior" injuries. Thanks Dr Dave!
I was in a lot of pain. I tried taking drugs, having injections, heat, and ice; but nothing seemed to help. Dr. Dave has magic fingers and helped me achieve a complete recovery. Now, I have no pain!
Dr. Wittwer's careful adjustments and methodical approach to my chiropractic care have greatly improved my flexibility and movement. My treatment plan has been an effective tool is the process of improving my overall well being.
Dr. Wittwer helped get me in shape and to be more active! Before, I was very tired, and I didn't feel well; I was slow in all ways. After seeing Dr. Wittwer I feel so much better! I have no pain, I'm able to sleep better, and all around my body is more responsive.
I came down with shingles, and I was told there is no medication that can help me other than pain pills and sleeping pills. I was referred from a close friend to seek help from Dr. Wittwer. My condition has improved from each visit. I can walk without my cane, and stop taking my pain pills and sleeping pills. I encourage all my friends and relatives to seek help from Dr. Wittwer!
OUCH! My leg and back pain made it hurt to walk or bend. I came to see Dr. Dave and he took good care of me. He explained, encouraged, and eased the pain with his words of wisdom and care. Chiropractic has helped me have more energy, improved patience, and be pain free. Listen to Dr. Dave—exercise—take care of yourself
I had neck pain and because of it, I was not in good shape. My condition affected me greatly. I had a hard time sleeping and working was difficult. Since starting care, I have greater flexibility and better clarity of thought. I have better sleep and movement! I have less pain! I am enjoying improvements in the following areas: more energy, increased focus, improved patience, better outlook, maximized performance, decreased stress, and fewer illnesses. Thank you Dr. Wittwer!
If you are in need of alignment due to subluxation, Dr. Dave is the guy to go to. He is friendly and great at what he does. Because of him, my movements are more fluid, and I can move and sleep without any shooting or aching pains. Dr. Dave has helped me take control of my own physical destiny.
The most amazing cure I have seen was actually when Dr. Wittwer treated my youngest daughter in 1990. When she was 7 weeks old, she suddenly stopped having bowel movements. At this point, she was completely breast-fed, and usually had several bowel movements a day. I took her to the pediatrician, who suggested glycerin suppositories for babies. This didn't work, and I kept taking her back to the pediatrician all week. We finally ended up in the emergency room with a screaming baby who was in a lot of pain. X-rays showed a "kink" in her intestinal tract, and the doctor prescribed muscle relaxants. This helped a little, but she was still very fussy and uncomfortable, and still not having bowel movements. A few days later, I was at Dr. Wittwer's office for my maintenance adjustments. My daughter was crying, and I told Dr. Wittwer why she was crying. He asked if he could adjust her, and did so, using just his thumbs, because she was so little. She stopped crying, and between that afternoon and that night, I had to change her diaper six times! She has not had any intestinal problems since then. What I love about chiropractic care is that there are no side effects, which sometimes happens with drugs; it treats the symptoms, it doesn't just cover them up; and it WORKS!
Open your mind and experience non-invasive healing through professional chiropractic care. It will be one of the best things you will ever do
I enjoy the family feeling of being seen at Wittwer Chiropractic. They know your name and family. I am enjoying life without my back hurting.
I was in terrible pain when I first came in to the office. I had a hard time getting through the day the pain was so debilitating. Dr. Dave was able to relieve all of my pain! One of the added benefits I noticed from being under chiropractic care is that I have less pain in my sinus area, and last year I was on round 3 of antibiotics from being sick, and this year I haven't been sick at all. I'm less stressed and I have a greater sense of well being.
I was taking 6-10 over the counter tablets per day! I had headaches, neck soreness, and back pain daily. The medication was very bad for my stomach and the neck pain was so bad it caused me to be irritable and I could not concentrate. I spent a lot of time on the sofa or in bed with heating pads or ice packs. I sought treatment with Dr. Wittwer. He took x-rays and set me with routine visits. My neck pain was relieved which improved my concentration at work. I no longer have to take large amounts of medication to have more energy. Don't wait in pain. Chiropractic really works. Enjoy a better quality of life with better health.
Dr. Dave helps me to have more energy and decreased stress! Prior to chiropractic care my pain was so bad I could barely move, and I was not able to exercise. I tried taking pain medication, but it didn't help. Dr. Dave was able to relieve my pain and help my body to be more responsive.
Before seeing Dr. Dave I was in constant Pain! Dr. Dave helped to reduce my pain so that I can function normally again. Since being under chiropractic care I'm enjoying improvements in my life like greater movement and flexibility, decreased stress, and NO PAIN! Dr. Dave is awesome!
Due to my arthritis, I had lower back and neck pain. I also had deteriorated hips joints. My condition made life harder each day. I was unable to walk, sit or even lay down. There was no time or energy for enjoyment of life. After being under care with Dr. Wittwer, I have improved and life is much better! Life has become much easier and more enjoyable. Dr. Wittwer has made much of a difference!
I was not able to do much because of the pain I was in. I had neck, back, arm, knee and ankle pain. I also was suffering from muscle spasms in my lower back and migraines. I seen another chiropractor and was taking pain medication but I did not seek relief from any of these outlets. Dr Wittwer helped with my migraines as well provided some relief in other areas. Keep coming back, the adjustments help a lot. Thanks Dr. Dave!
When I first began care at Wittwer Chiropractic I was in constant pain. It was affecting my work and home life. I was limited in any activity because of my condition. I saw medical doctors and surgeons but those steps did not help me. With Dr. Dave's chiropractic treatments, my body became unlocked and free of severe pain. Since beginning care, I am having no pain, more energy, better sleep, greater sense of well being and flexibility. I have also noticed that I haven't had any bouts with serious illnesses. I am now able to actively participate with my son's activities and able to continue my physical work as a surveyor. My overall energy level has increased and I feel healthy. Thanks Dr. Dave!
Everything affects everyone differently. But if you try something new and go in with an open mind, the results can change your life. Chiropractic care definitely has made mine better.
Dr. Dave has helped me to understand better how the body works in regards to spinal, nerve, organ relation. With his adjustments I found improvement with my pain, movement and a decrease in flare-ups. I definitely have less headaches and my lower back pain was kept manageable with my pregnancy. Plus I know when my shoulder hurts Dr. Dave can help and I feel better right after leaving his office. Stick with chiropractic! It probably took you a while for you to get to this position; it will take some time to reverse it. Be sure to stay focused on your whole body….mind, body, spirit.
Chiropractic care isn't a quick fix remedy, but more of a tune-up for your body. Combine chiropractic with healthy habits, and you can prolong your youth.
When I first began care at Wittwer Chiropractic, I was in pain and desperate for relief. Prior to undertaking care, I was prevented from some physical activity, having tingling in my fingers, losing sleep and was impatient and moody. Dr Wittwer gave me an assessment of my spine, showed me my problems areas and mapped out a treatment plan. Since starting care, I have less pain, better sleep and movement, improved patience and a better outlook in life. I am moving, bending, turning my neck and back with relief. Chiropractic is a great rescue for mind and health of body.
Everyone knows chiropractic helps backs and necks, but you would be surprised at what else it can do. I had wrist pain from breaking them both when I was 19. My wrists hurt all the time; even the simplest task of washing my hands hurt. After being under care, my wrists are stronger and hurt less than they ever have. I tell people that chiropractic helped my wrists and they are always surprised and skeptical. If you have any kind of chronic pain or weakness chiropractic is worth a try.
I was unable to bend down or move without pain after experiencing a fall from a staircase. I found it extremely difficult to sit down for any length of time and it was unsafe for me to operate an automobile without my lack of range of motion. Because of my condition, I also found it very difficult to focus on work because of the pain. My brother had recommended Dr. Dave; he had been treated by Dr. Dave with successful results. Dr Dave immediately put me at ease at my first appointment. He took the necessary steps to diagnose my condition and his proactive treatments provided immediate relief and I was happy! I no longer have any pain from the fall. I continue to make regular weekly visits to. Dr. Dave because I believe in the health benefits of chiropractic care and most importantly, I believe that under Dr. Dave's exceptional care, I am being good to my body. Prior to my fall, I had not experienced chiropractic care. I urge anyone suffering from body pain, stiffness or any condition that causes disease, to take the time to meet with Dr. Dave. His knowledge, patience and willingness to assist you will add tremendous benefit to your health and well being.
I was in a lot of pain when I first began care at Wittwer Chiropractic. It was difficult to walk and sleep. My condition affected me mentally and physically, it was very distracting. Dr. Wittwer evaluated and discussed my condition, and explained to me how chiropractic treatment will help. I no longer have pain or limping and sleeping and moving better. My overall health has been good since starting care. Thanks Dr. Wittwer!
The chiropractic treatment I receive allows me to work everyday, teaches me to listen to my body, so I can enjoy day to day activities with less pain, and less drugs.